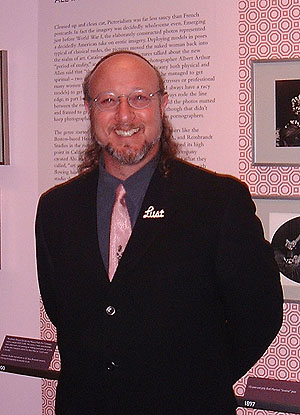 Yes, that's me, Mark Rotenberg, at the October 2004 opening of my exhibition at the New York City Museum of Sex, entitled Vamps and Virgins.

The exhibition consisted of approximately 320 items from my Collection covering the evolution of the American Pin-Up, beginning with images dating back as far as the 1870s.

The show was quite fascinating, featuring a time line of beautifully framed original photos interspersed with projected images, including some of my Magic Lantern Slides, Vintage Films and Stereo-Realist transparencies.