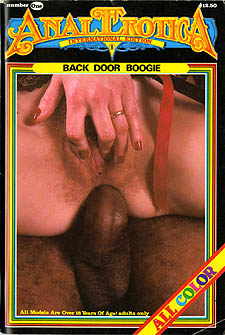 Anal Erotica N.1 - Back Door Boogie
Near Mint Condition, slight corner crease to front cover corner. 64 pages. Circa 1980. Measures 6" x 9". Great printing. All Color. This is the very first volume in this series and is extremely hard to find. It's packed with inter-racial anal sex and I do mean packed! The cute blonde babe loves the long dark meat sliding up in between her butt cheeks. She seems to love fingers and dildos up her ass, too! Fabulous closeups. Extremely hot!
SOLD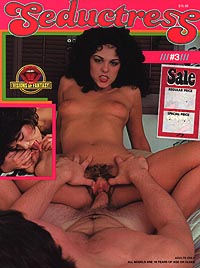 Seductress N.3
Near Mint Condition with slight crease to rear cover corner. Late 1970s. 32 FULL COLOR GLOSSY pages. Get set to squirt a quartful! This mag is packed with several sex filled layouts and include Asian lesbian, cocksucking, fucking, jerking, licking, and, well, you name it! It'll give you a real handful!
Only one copy available.

For postal orders send check or money order to:
Mark Rotenberg, Vintica
PO Box 22
Riegelsville, PA 18077 USA
Please make all Checks/Money Orders payable to Vintica. Include your name, address including postal code, email address, shipping information, and items/quantities with your check or money order.