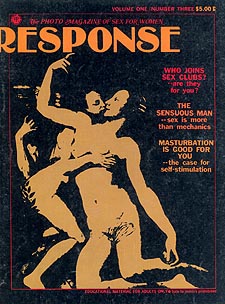 Response V1, N3
1971 Academy Press. 64 pages. All Hardcore. Very Good Condition with slight wear to cover. Color and b/w. This is a Photo-Illustrated Guide showing and describing every kind of sex you can imagine. FABULOUS!!
SOLD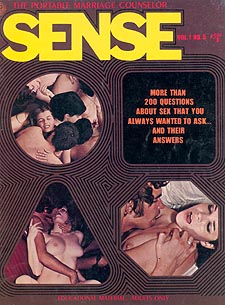 Sense V1 N5
1971 Academy Press. 64 pages. All Hardcore. Very Good Condition with slight wear to cover. Color and b/w. This is a Photo-Illustrated Guide showing and describing every kind of sex you can imagine. FABULOUS!!
Only one copy available.

For postal orders send check or money order to:
Mark Rotenberg, Vintica
PO Box 22
Riegelsville, PA 18077 USA
Please make all Checks/Money Orders payable to Vintica. Include your name, address including postal code, email address, shipping information, and items/quantities with your check or money order.