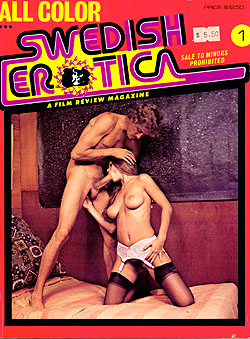 Swedish Erotica 1
Yes, this is the rarest of them all. It's John Holmes in all his rampant glory. The very first issue of Swedish Erotica magazine. All Color. All Hardcore. Excellent condition. It's the first time in 30 years of collecting that I've had this Number One issue.
SOLD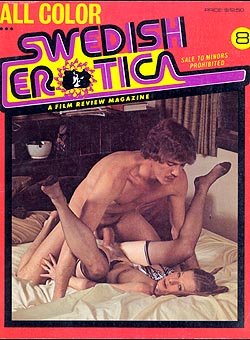 Swedish Erotica 8
All Color. All Hardcore. Excellent Condition with very slight wear/soil at upper right corner. This is a very early issue in this series. The KING OF PORN - JOHN HOLMES and his HUGE COCK. Need I say more!!
SOLD

For postal orders send check or money order to:
Mark Rotenberg, Vintica
PO Box 22
Riegelsville, PA 18077 USA
Please make all Checks/Money Orders payable to Vintica. Include your name, address including postal code, email address, shipping information, and items/quantities with your check or money order.