JUST IN! These VINTAGE movies are very different from today's porno flicks. They have a primitive and amateurish feel. The guys in these films all have a "real" feel to them.. not like today's films. See sex of every type-- oral, anal, masturbation, orgies and more! DVDs are packaged individually in protective boxes as shown below. Each DVD runs for approximately 60 minutes. Prices quoted are in US funds, shipping included (USPS Confirmed shipping in the US).
Your purchases here help keep this site a free viewing gallery. Thank you!
The films on these discs all appear to have been shot back in the 1960s and into the early 1970s. The films are definitely old porno reels, not videotape that's been transferred. It's very unusual to find any of this vintage gay erotica transferred to digital format.
To place a credit card order, please click on appropriate Paypal button. Or, you can place orders through the mail. See bottom of page for details.
Please contact vnp@vintagenudephotos.com to reserve mail order items.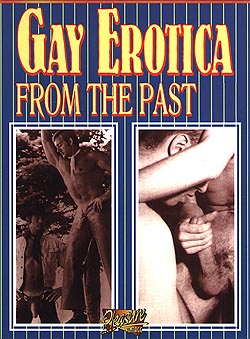 DVDs are ON SALE!
SALE: Set 3 Gay DVDs with US Shipping
$50.00



OR



Set 6 Gay DVDs with US Shipping
$100.00
---
NON-US CUSTOMERS

SALE: Set 3 Gay DVDs with International Shipping
$70.00

OR

Set 6 Gay DVDs with International Shipping
$120.00
---

For postal orders send check or money order to:
Mark Rotenberg, Vintica
PO Box 22
Riegelsville, PA 18077 USA
Please make all Checks/Money Orders payable to Vintica. Include your name, address including postal code, email address, shipping information, and items/quantities with your check or money order.